Introducing Rotontek's Advanced Hydraulic Power Unit, an epitome of engineering mastery, bringing a new era of efficiency, speed, and precision to industrial applications. This hydraulic power unit is designed to meet the most demanding requirements, offering top-notch performance and incredible customization to fit your specific needs.
Description
Rotontek's Hydraulic Power Unit incorporates the latest advancements in hydraulic technology, enabling a seamless integration into various industrial applications. This robust unit is not just a machine; it's a well-engineered system that aligns with efficiency and sustainability.
Dimensions and Specifications
The standard model comes with the following features:
Height: 1200mm
Width: 800mm
Length: 1600mm
Weight: 400kg
Pressure Range: 100 to 800 bar
Flow Rate: 5 to 200 L/min
Power Source: Electric or diesel options available
Design and Technology
Rotontek employs cutting-edge technology and intelligent design for the hydraulic power unit. Here's a glimpse:
Adaptive Control System: Enables real-time monitoring and adjustment of flow and pressure.
High-Efficiency Pumps: Ensures maximum output with minimum energy input.
Customizable Manifold Design: Offers versatility in various applications.
Robust Construction: Designed for a long operational life in demanding environments.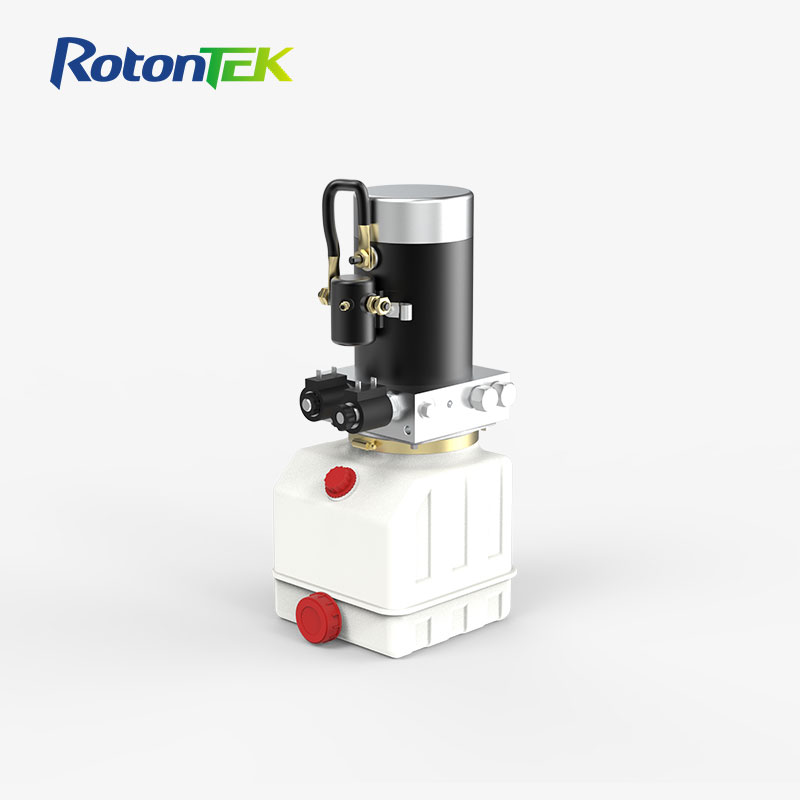 Features and Advantages
Top Speed: Enhanced flow control systems allow rapid response times.
Precision Control: Advanced feedback systems provide pinpoint accuracy.
Energy Efficiency: Green design ensures lower energy consumption.
Customizability: Tailored configurations to meet specific industry needs.
Maintenance Ease: Designed for simple and efficient maintenance.
Application Fields
The Rotontek Hydraulic Power Unit is ideal for:
Industrial Automation
Construction Equipment
Mining Operations
Marine & Offshore Systems
Agricultural Machinery
Customization Options
With Rotontek, customization is not just a feature; it's a promise. We understand that every application is unique, and our team is ready to work with you to develop a unit that fits your specific requirements. From adjusting the pressure range to crafting a manifold tailored to your system, Rotontek makes sure that you get what you need.
Conclusion
The Rotontek Advanced Hydraulic Power Unit is not just a product; it's a solution to the industry's increasing demand for speed, efficiency, and precision. With a wide array of features and customizability, this unit is geared to revolutionize the way you see hydraulic systems.
For more information, contact us and explore how Rotontek can make a difference in your operation. Trust in Rotontek, and take a step towards a more efficient and effective future.